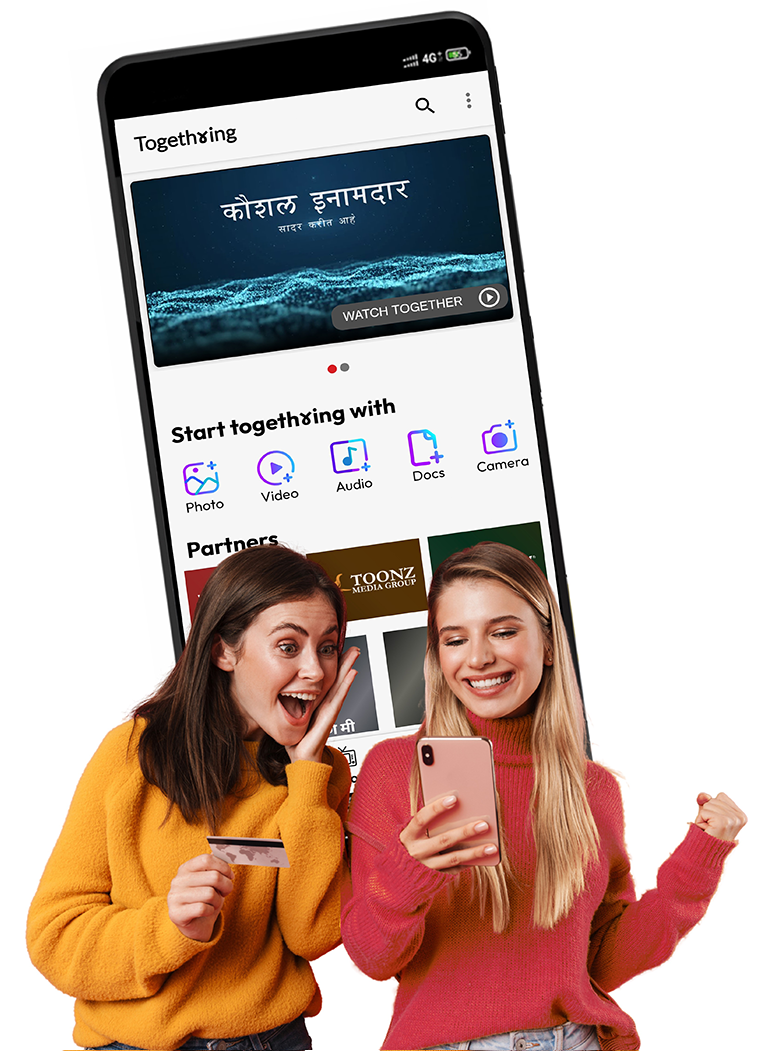 Welcome to Togeth૪ing
Enjoy the finest in shared experiences with an app that lets you Co-Listen and Co-Watch your favorite music and videos with friends and fam even without downloading it. What's more; it lets you win instant rewards and assured discounts too.
Togeth૪ing is :
Instantaneous, Safe, Synchronous, and Collaborative
A cool new way to do things Togeth૪ without sharing Screen or Device
Your virtual hangout where Co-Action earns you rewards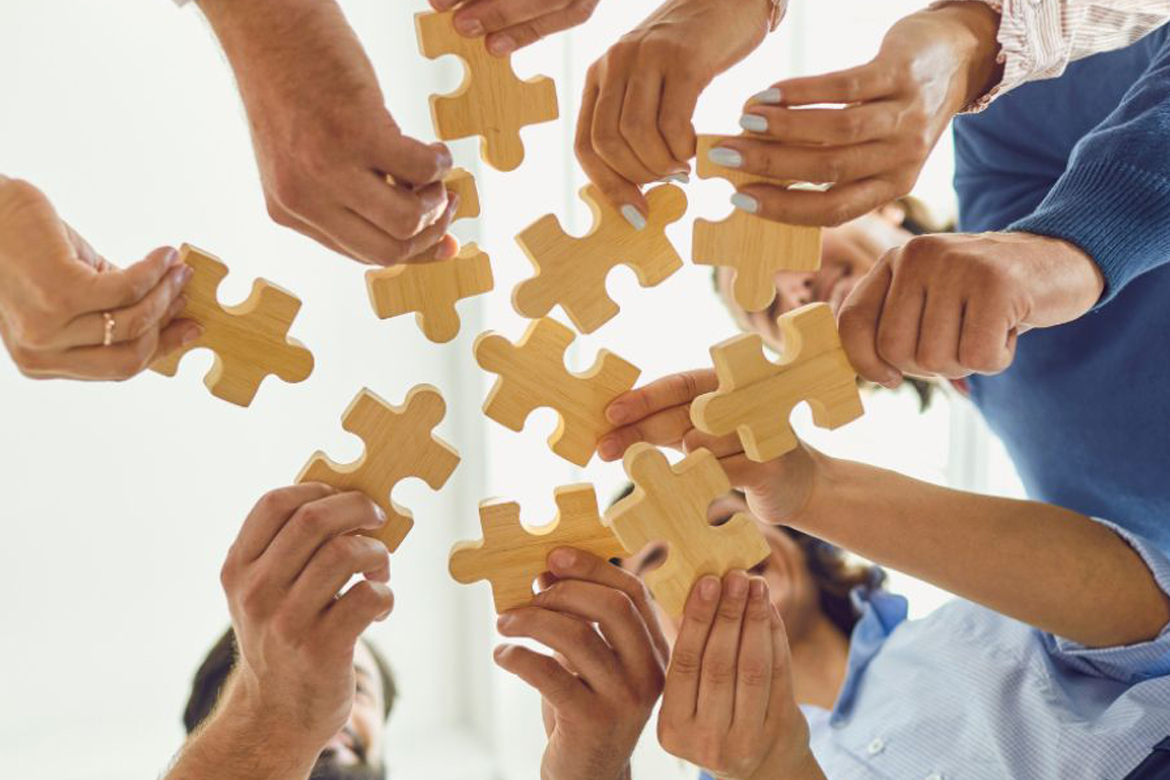 Who We Are
We are a bunch of enthusiastic people who believe in the power of togetherness and everything we can achieve collectively. At the helm is our Founder and CEO Maadhav Bhide who came up with the idea of Togeth૪ing when he felt the need to have an app that could allow people to enjoy music together in real time irrespective of time or distance.
Thus began a journey that has now evolved into a complete ecosystem that brings together brands, communities, and individuals to help them CONNECT COMMUNICATE CELEBRATE.
Why
Togeth૪ing
It empowers every smartphone user to become a successful influencer and build a high-revenue business instantly
It's not just an app, but a platform. It's not just a tribe, but an entire ecosystem. It's not just for individual users, but for startups and flourishing businesses too. You could be anybody, but you can definitely become somebody once you use it.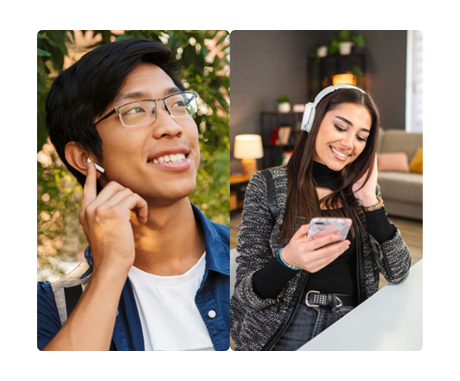 It's a 100% safe and secure form of 2-way communication
It mixes fun and business like no other
It fosters deep connections between brands and customers

Vision
To help smartphone users across India, USA, and UAE become successful influencers and build their own tribe.
To alter the app landscape with a unique QR code that serves as a powerful business model with capabilities that allow two-way synchronous communication in real time.
To become a household name and be recognized as a platform that enables immersive experiences globally while ensuring togetherness every step of the way.

Mission
To empower individuals and businesses to connect, share, express in real time and earn rewards.
To power businesses with the Togeth૪ing engine to help them acquire and engage customers through reward programs and gamification of content.